Today I'd like to show some photos of 2 restaurants in Hawaii Kai at the Koko Marina Shopping Center.
First up is Kona Brewing Company.  This place is known for their beers.  And the food menu has quite a variety of dishes.  All delicious.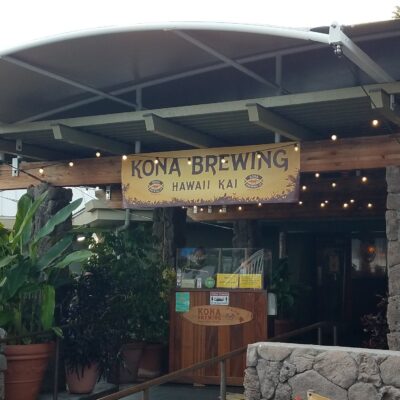 There are tables along side the windows for a view of the marina.  Tradewinds blowing across the marina. The sun will be setting soon.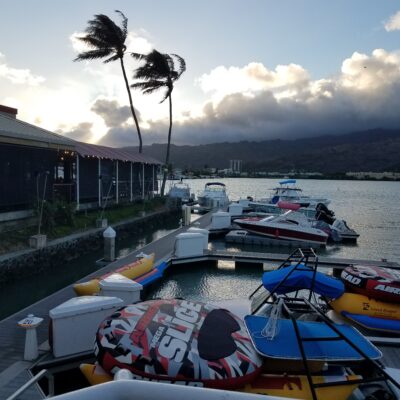 A nice view of the boats in the marina and the Koolau Mountains in the background.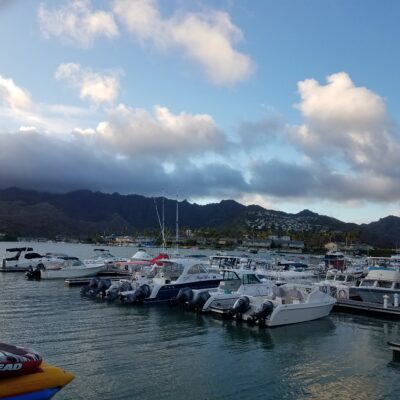 A hamburger with bacon and cheese and potato chips.  The staff are very friendly, and the food servers are very fast.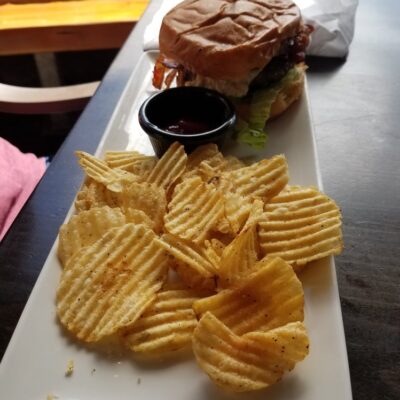 Teriyaki chicken with rice and  vegetables.  The teri sauce is very good.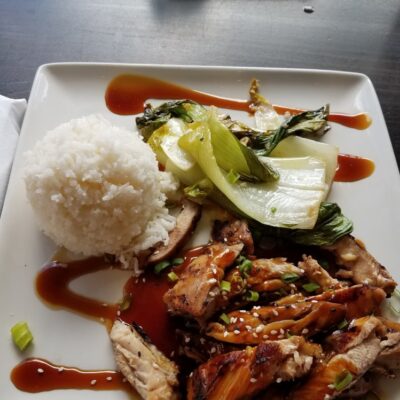 Next is The Greek Marina.  It is located directly across from Kona Brewing Company.  I think this restaurant has been here in Koko Marina for maybe 15 years.  It is pet friendly, meaning you can bring your dog if you want and enjoy lunch or dinner.  They have tables outside where you can dine with your pet.  This is almost like a French cafe.  And there is also indoor seating.
First up is Lamb Souvlaki.  Lamb meat on a skewer, with a Greek salad, rice and flat bread.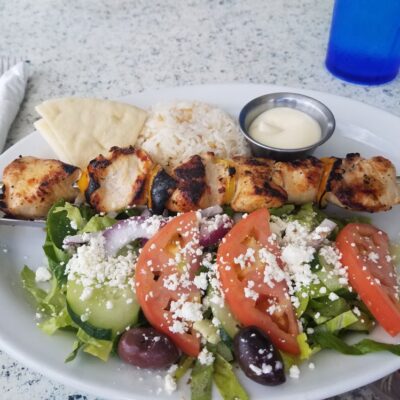 This is the Greek salad with grilled chicken.  Another great dish.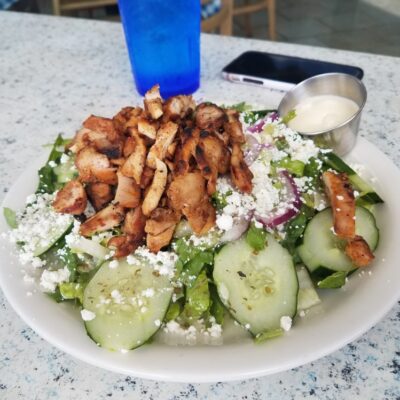 And my favorite – Chicken Souvlaki.  Grilled chicken with salad, rice and flat bread.  Yummy.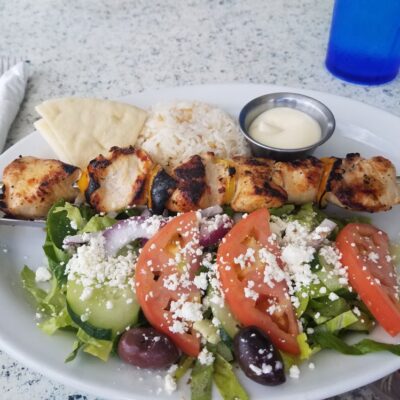 I'll post more photos from other restaurants soon.
Bye for now.