Little Joe's Steakhouse
Today is a short reflection of my visit to Little Joe's Steakhouse in downtown Honolulu.  I have to say that the food here is excellent.
First up is the French Onion Soup.  I'm sorry this photo is a little blurry.  But with the melted cheese and toast on top, this is such a favorite starter.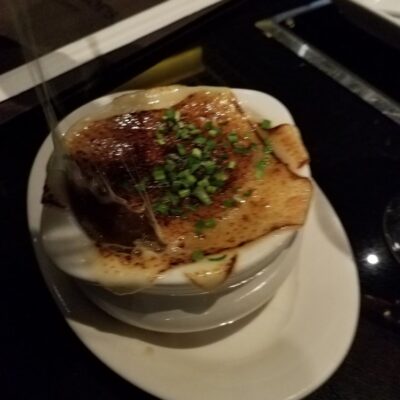 Following the onion soup is this spinach salad which has the most memorable dressing – raspberry vinaigrette.  This dressing is probably the best I have ever tasted.  With the fresh strawberries and walnuts and bacon bits, I could have just this for dinner.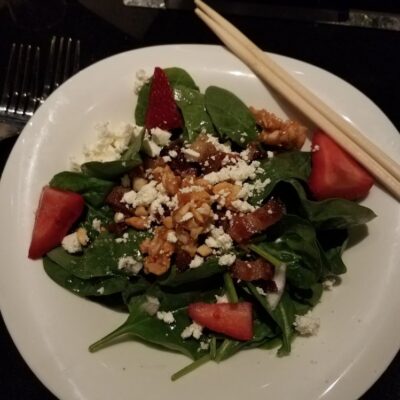 These pork loin chops were so soft and delicious.  With lobster peppercorn sauce this was superb.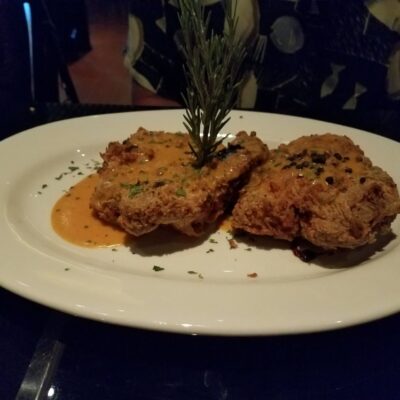 And with miso butterfish  ( black cod ) scrumptious.  Always a favorite anywhere.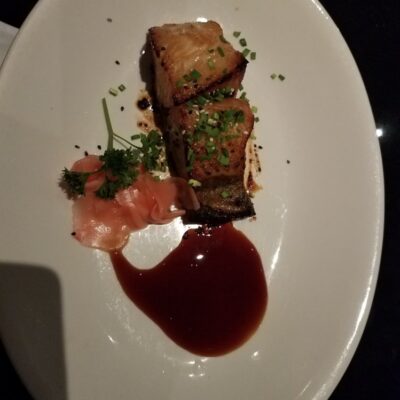 And mashed potatoes with a side of grilled asparagus.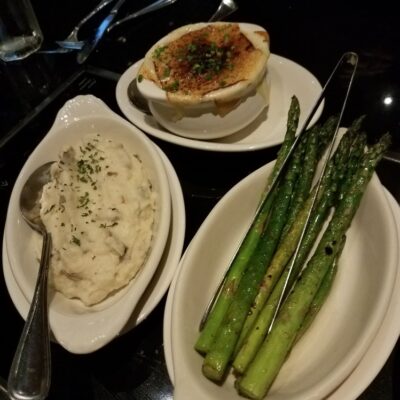 And finally fried rice, with chopped bacon and onions with scallions.  A great match to the entrees.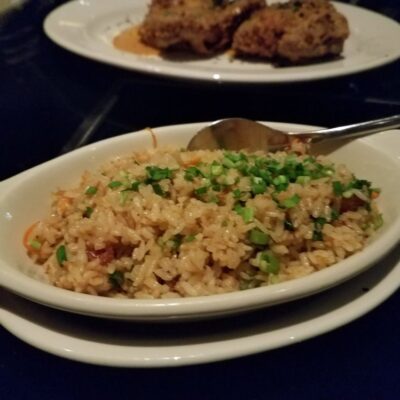 Two deserts. first was Chantilly cake with caramel drizzle.  Just perfect with Kona coffee.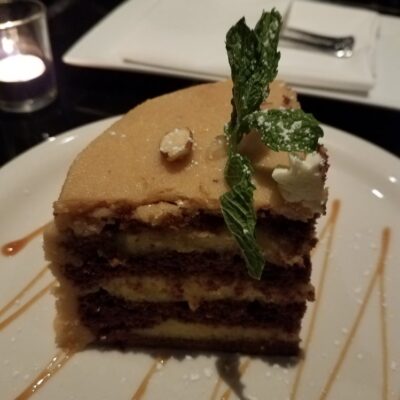 And finally Creme Brulee.  Perfectly baked and wonderfully delicious.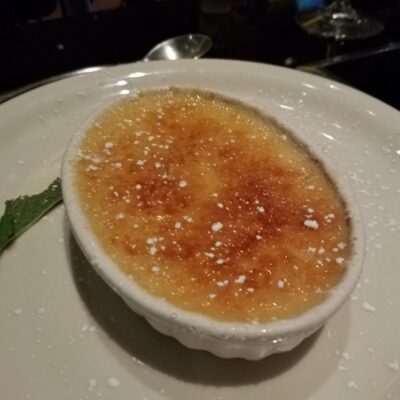 Although this is a steakhouse, we ordered pork chops and butterfish.  But knowing how delicious all of the items ordered wee, there will be another visit to have the steaks.  Actually the menu has quite a few items, so more than one visit is needed.
Have a great time !
from Hawaii