Today was a beautiful day here in Hawaii.  The skies were clear and blue, light winds, and the temperature was 25C to 28C.  So I decided to take a lazy drive down to Waikiki.  It's been a while since I've been here so I saw many changes to Waikiki.
Entering Waikiki I turn down a side road and come to the entrance of the Hilton Hawaiian Village Hotel.  A favorite hotel for tourists from Japan.  It has lush garden landscaping, with swans and penguins.  I think it has the most hotel rooms in Hawaii.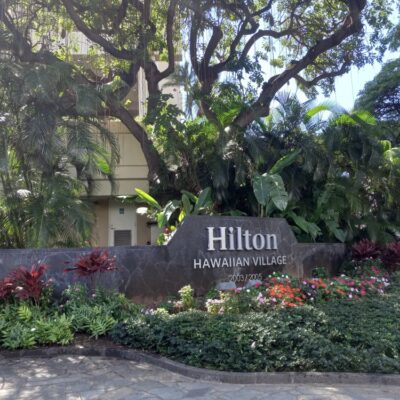 As I come back out onto the main street called Kalakaua Avenue I  come upon the old Mitsukoshi Building.  Back in the days, this was an architectural marvel design.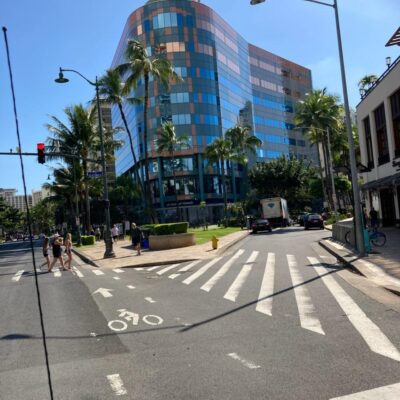 Passing by one of the favorite souvenir shops found all over Waikiki – ABC Stores.  Lots of gifts, snacks, souvenirs, even bentos and onigiri.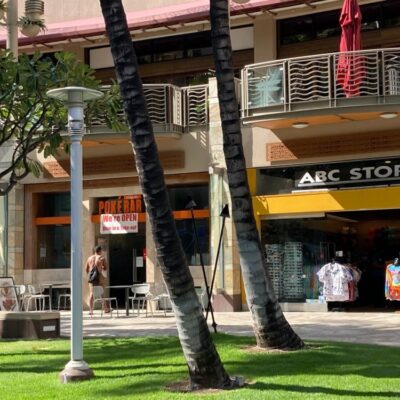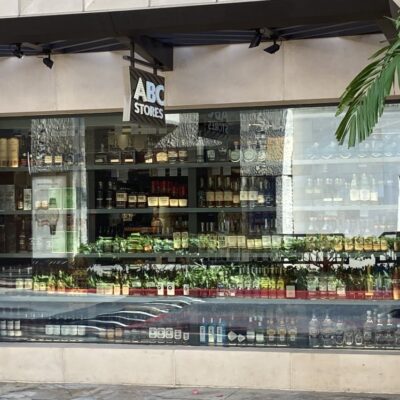 Passing by the ABC Stores, I come up to the Sheraton Waikiki Hotel, one of the largest hotels in Waikiki.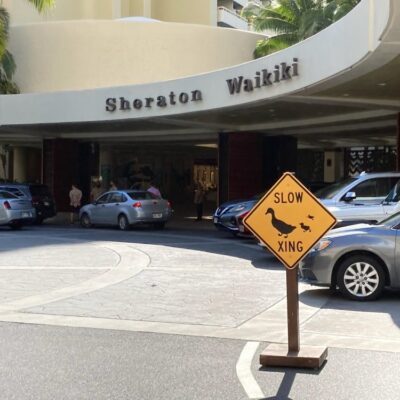 The Sheraton Waikiki Hotel from a distance.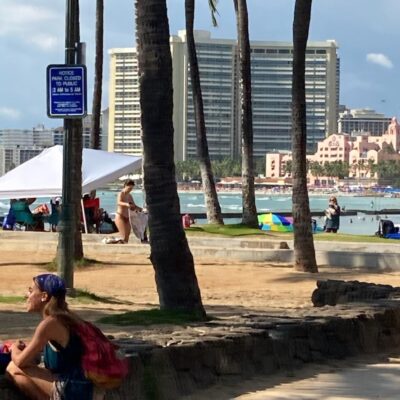 And as I pass the the Sheraton Waikiki Hotel, there's the famous pink hotel called the Royal Hawaiian Hotel.  One of the oldest hotels in Hawaii and seen in many old postcards and photographs.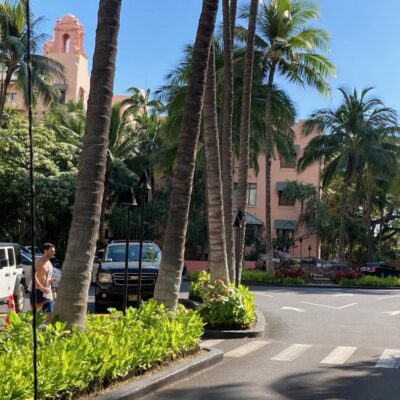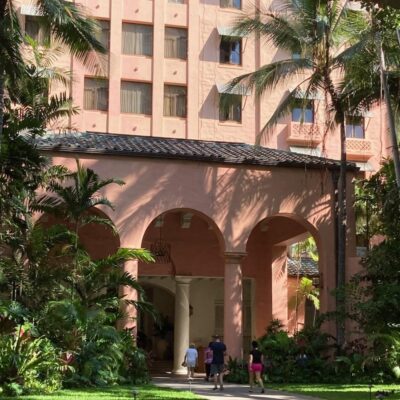 Interesting designs on the walls.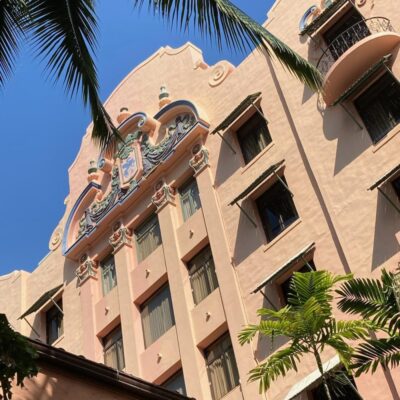 And right next to the Royal Hawaiian Hotel is the famous Royal Hawaiian Center.  Lots of restaurants, gift shops and some high end stores like Tiffanys.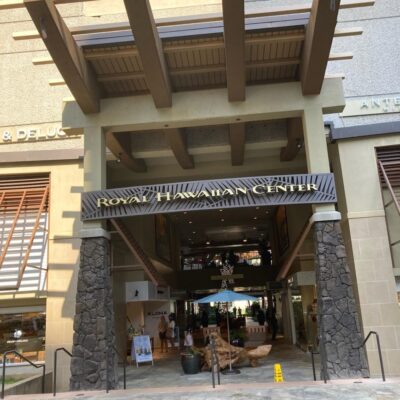 Salvatore Ferragamo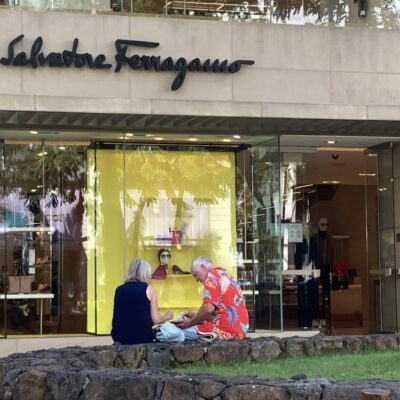 Fendi
Relaxing outside the Royal Hawaiian Center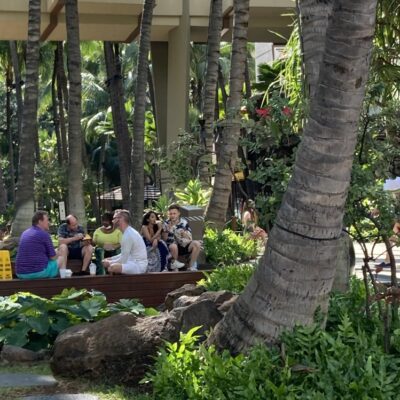 And The Cheesecake Factory.  Of the many dishes that they offer, my favorite is the Misoyaki salmon.  And their desserts are so good and they can be a whole meal for someone.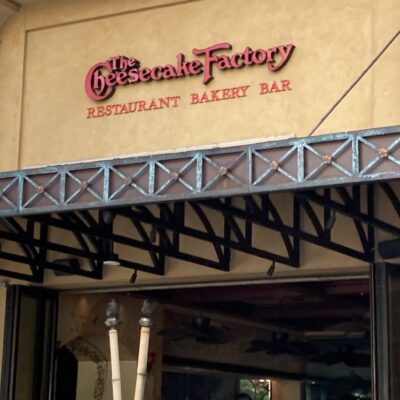 And across the street is the famous International Marketplace.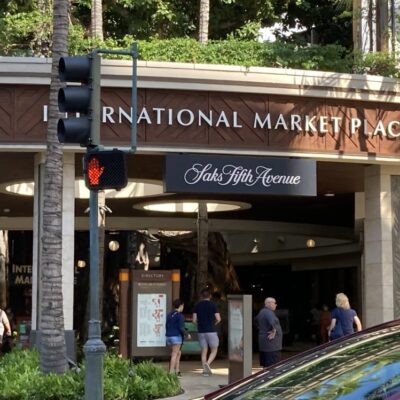 The Moana Surfrider Hotel, another one of Waikiki's finest.   Right on the famous Waikiki Beach.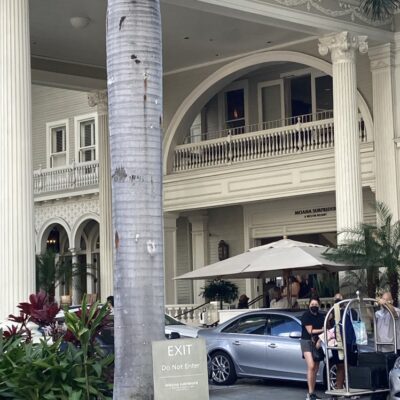 Waikiki Beach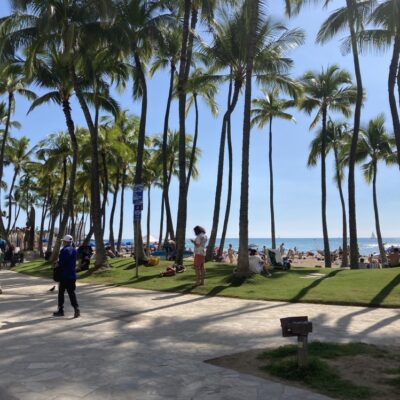 It's too bad that the statue of Duke Kahanamoku is in the shadow. I wish I could have gotten a better photo.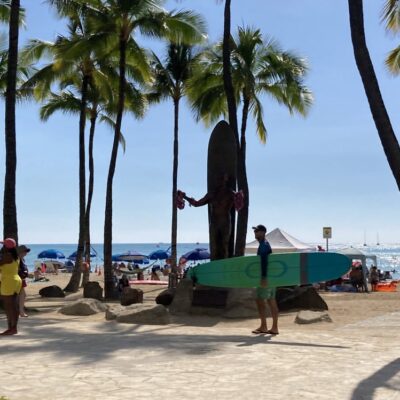 Relaxing by the surfboard rack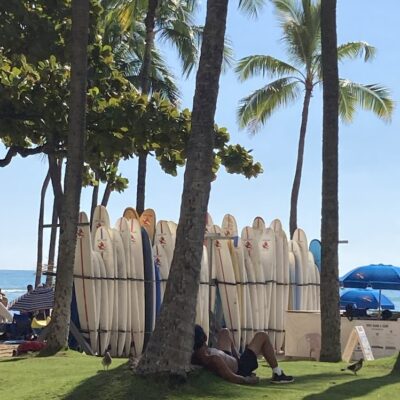 Surfboards taking a rest.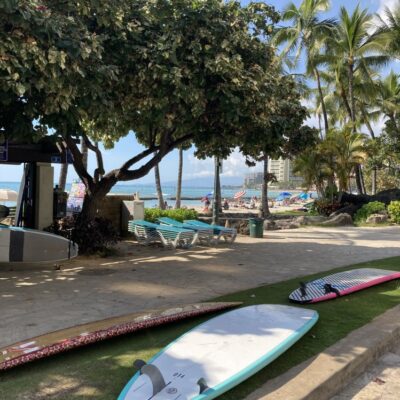 Waikiki Beach volleyball nets
The Waikiki Aquarium, Hawaii's biggest little aquarium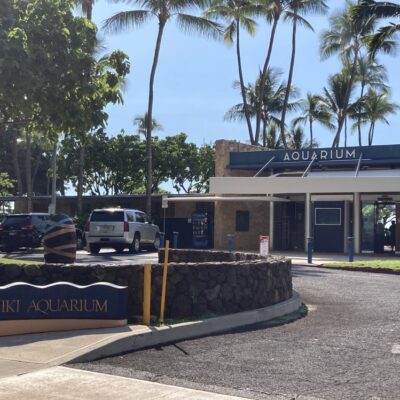 Kapiolani Park Fountain with Diamond Head in the background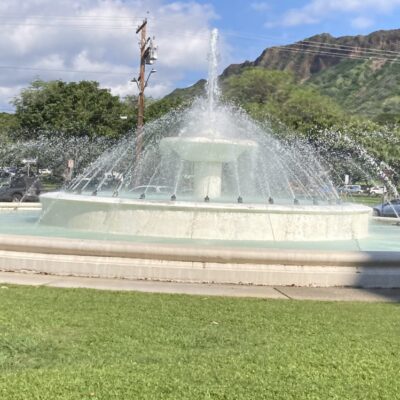 Diamond Head Mini Park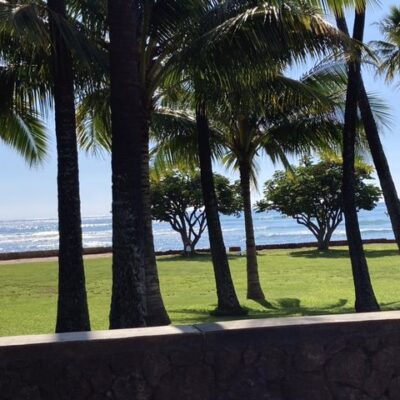 And finally coming to Diamond Head Cliffs.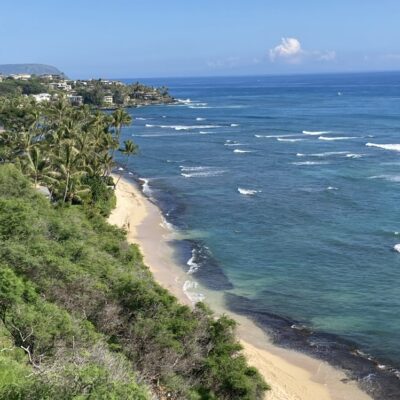 Just another day in Hawaii.  But what a nice day. Just paradise.
Aloha.