Greetings everyone.
This afternoon and into this evening was a great time for Halloween here in Hawaii Kai.
It has been a long 3 years since we last had a Halloween celebration.  Instead of N-95 medical masks, the children of Hawaii Kai were wearing scary or funny masks.
So walking around the neighborhood I came upon Pikachu and T-Rex.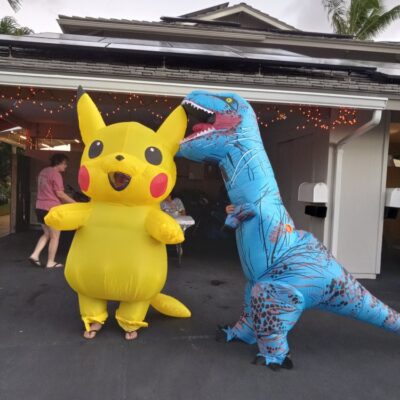 Three ghosts in the front yard.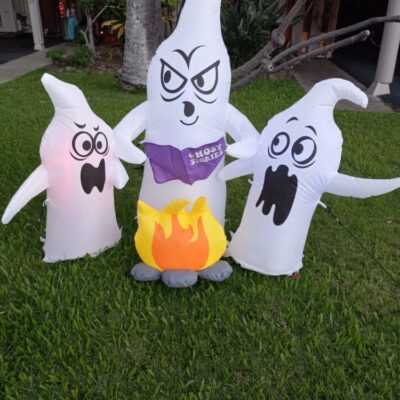 Someone even opened up the back door of their car and set up a Halloween display.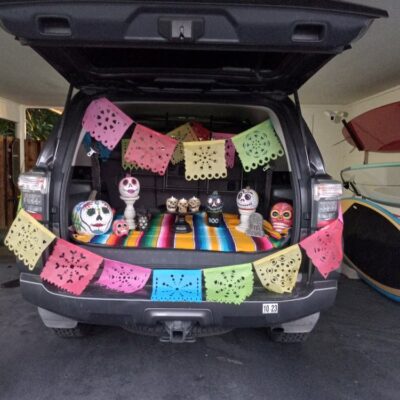 And this werewolf was almost tall as the roof.  And scary too.  Dogs passing by would bark at it.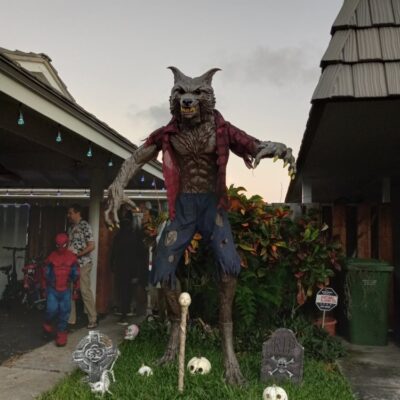 And more surprises in the front yard and gutter.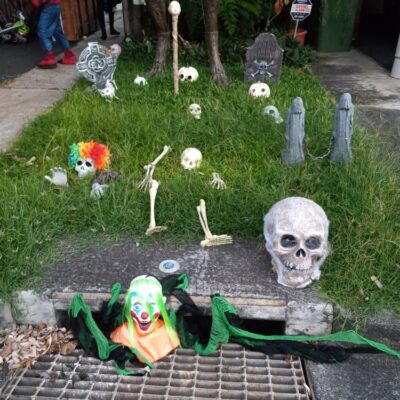 A surfing skeleton on a surf board.
Skeletons and cobwebs wrapped around a coconut tree.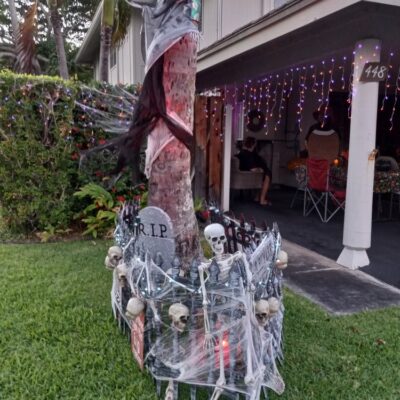 A colorful decorated front yard.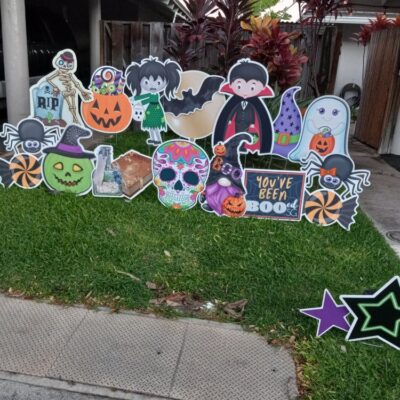 Setting up for the big crowd of children coming tonight.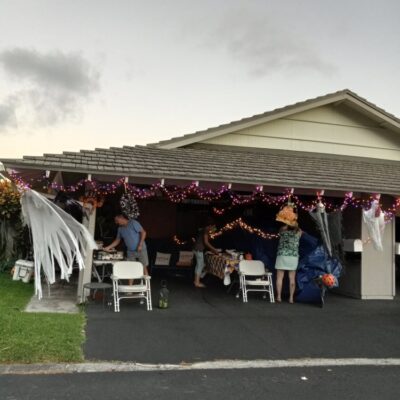 A friendly cow in a neighbors front yard.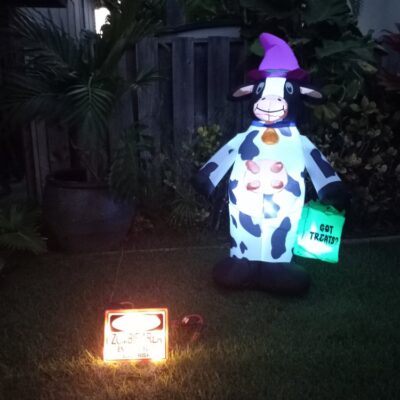 This haunted house was featured on a local TV News station.
It is built on this neighbors driveway.
He spent a lot of time and money to set this up.
The doors opened at 6:15pm.
A long line of people were waiting outside.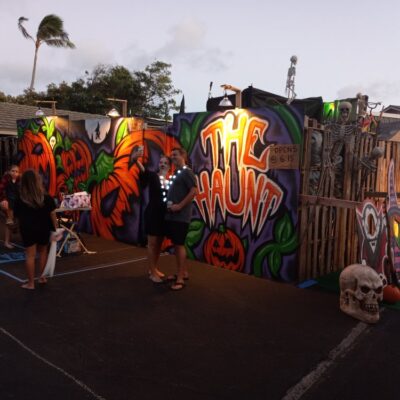 No cost to enter, and children, teens and parents lined up waiting their turn.  It was scary but a lot of fun.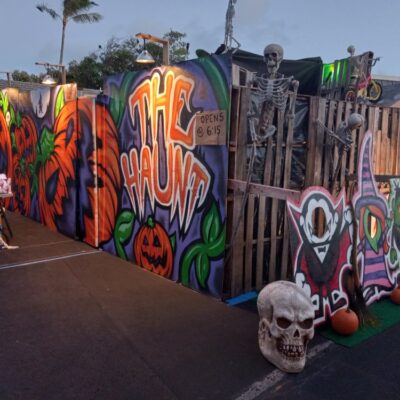 One of the first visitors to our Halloween setup, an 18 month old boy with his mom and auntie.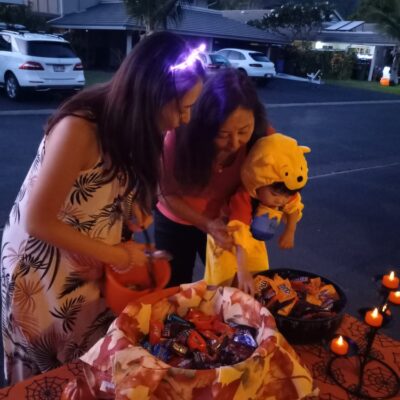 A gang of Trick – Or – Treaters.
It was a lot of fun to see the kids and their parents.
We're looking forward to Halloween 2023.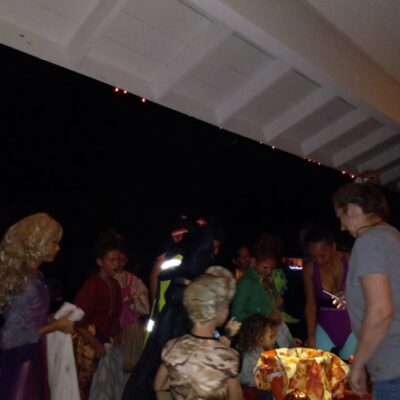 Just another beautiful time in Hawaii Kai. Until next Halloween ……….. Boo